Platform Development Kit
For the seamlessness of the integration process, we provide our payload partners with a Platform Development Kit. Interface documentation enables our clients to take full advantage of the development kit and it also provides the required hardware to maintain a real-time connection during the tests via CAN and / or MLVDS. Our platform development kit includes the following items: bus tester, jig, flatsat and an EGSE.
C3S offers payload providers a Bus Tester as a support during the whole integration process. The device can test the internal communication protocols of the satellite, making it possible to simulate real space usage by sending commands and verifying the correctness of the received data before flight. Thus, eliminating risks and making payload integration process smoother along with the verification of the electrical and software compliance of the ICD.
C3S' JIG provides multidirectional approach to satellite assembly processes by allowing the orientation of the satellite to be changed along its three main axes. The use of spring latches simplifies the fixation which constrain the assembly in all 6 degrees of freedom. By utilizing this system, the first main structural element is constrained first, providing ease of access from all sides to make subsystem integration fast and easy.
Flatsat is test system based on the engineering models of the 3U RadCube platform (including EPS, OBC, AUX and COM), emulators of the solar panels, the deployment mechanisms and two extension connectors (for the ADCS and the payload). It provides access to each submodule and the electrical interface between them. In addition, all subsystem has a debug connector which gives direct access to the subsystem TCTM interface.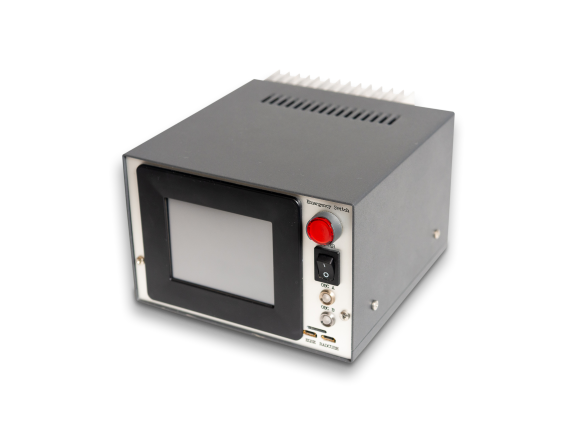 C3S' EGSE, designed to a 3U CubeSat, is capable of charging and discharging 1 to 4 series connected battery cells. Both the charging current, discharging current, target charging voltage and target discharging voltage can be set with mA (at current) and mV (at voltage) accuracy. Besides these functionalities it is also capable to perform automated test programs for characterizing the battery cells.