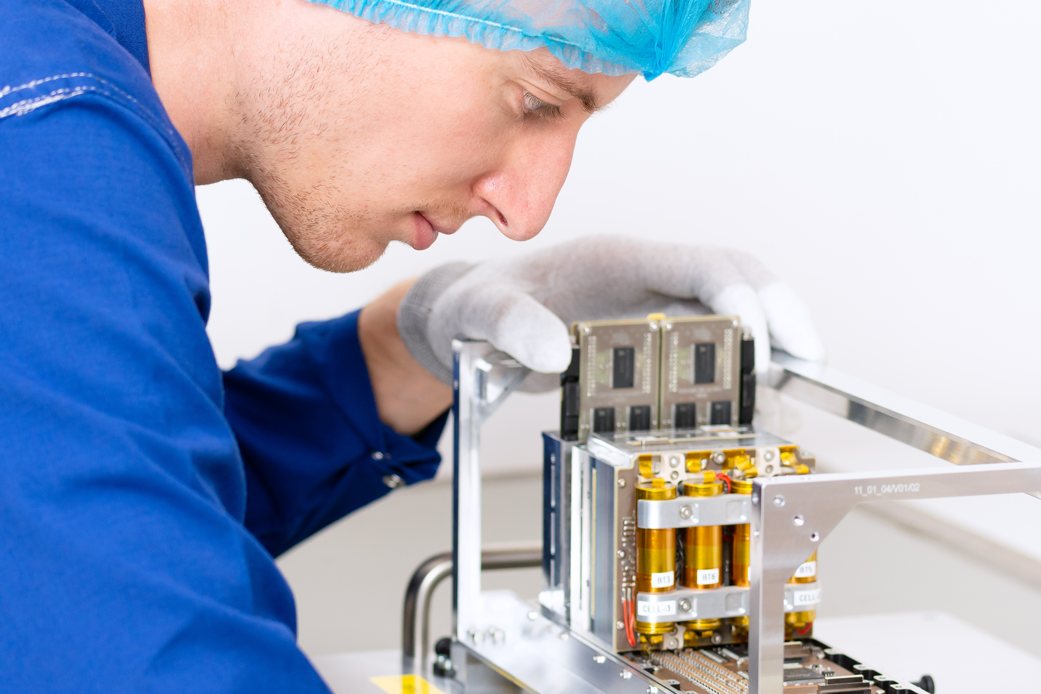 C3S
C3S LLC develops and manufactures highly dependable 3/6/12/16U platforms and redundant, yet affordable subsystems like OBC, EPS, and communication modules to meet the requirements of IoT, Earth Observation and space monitoring constellation missions. Beyond the world of CubeSats, we participate in large satellite projects as the designer of power distribution systems and payload synchronization. Our devoted team will be at your service from mission planning throughout the operation of the entire mission, until deorbiting.
About C3S
C3S LLC is a determining player in the international nanosatellite industry. Our products and solutions serve and support both scientific payloads and industrial demands throughout the missions. Our mission planning activity encompasses 3-16U, high-reliability platform, and subsystem design, as well as the prelaunch simulation software and hardware development and mission operation environment development. Beyond the world of CubeSats, we participate in large satellite projects as the designer of power distribution systems and payload synchronization. Long lifecycle and high availability are the characteristics of our in-house developed, and redundant subsystems.
A 40-strong collective of young and creative space engineers and experts understanding all the related areas of engineering necessary for developing satellites stands beyond the technology-independent, world-level products. Innovation and added value are our guiding principles that manifest themselves throughout the entire lifecycles of the company's products.
We develop our products with the partner's scientific and business demands in our minds. We offer them tailored turnkey solutions that encompass the entire lifecycle of the mission, from planning through simulations, tests, and manufacturing to mission tracking and operation.
2007
At Budapest University of Technology, later founders of C3S LLC, gathered to develop the first Hungarian satellite Masat-1 CubeSat
2012
Masat-1 was launched, and downlinked more than 100 high-resolution images
In the same year, C3S LLC was established
We became Hungarian Space Cluster Members
2013
First space industry contract for satellite technologies was signed with ESA
2015
Hungary became a full ESA member
Later on, that year, C3S joined ESA's PLATO 2.0 mission as a subcontractor
2016
The 3U RADCUBE mission aiming to carry and operate a cosmic radiation and space weather environment monitoring payload begun
2017
HiRel mission manufacturing qualification process was introduced
RADCUBE mission stepped into implementation phase
2018
SatCOMM project started
C3S joined to ESA's SMILE mission as a subcontractor
Preliminary development of Multiuse Payload Interface Electronics for small and medium sized satellite
2019
6-12U CubeSat platform project started
2020
Contract signed with ESA on developing a DCDC converter
S3S project developing 3-12U structures successfully closed
Our 3U Radcube platform reached TRL 7
Harwin announces that its high-reliability Gecko connectors, which have been integrated into a research nanosatellite, have been successfully launched and ejected into low Earth orbit (LEO), and, after the deployment of its subsystems, remain fully operational....
read more